From Our Customers
Nick Peck - Contracts Manager
"At Mentmore Homes we pride ourselves on achieving a superior product to the norm. We use cutting edge technology with the most beautifully crafted finishes to our prestigious properties. We carefully select our contractors with the most experienced and knowledgeable trades being awarded the contracts.
Be Green Systems have now completed 3 large projects for us with the fourth on the drawing board. After meeting Garry Woods we were very excited and a little cautious of what we were sold with reports of other systems not working correctly, all doubts were quashed once seeing the Be Green Heat Pump System running. The design of the system is paramount to performance, and Be Green are the experts in this field. There is more than enough heat to cover all eventualities (8 bedrooms along with 10 bathrooms!) and cooling the whole house too. We have also been very impressed by the products that have been employed such as Solar PV Panels, low energy pumps along with their workmanship in the plant room. The heating and cooling from the heat pump system is simply incomparable to a conventional boiler system non ventilated property. The living environment is cleaner, more comfortable, more efficient and most importantly chilled to your desired temperatures. All in all it makes our homes a better place to live.
Be Green know all their products inside out. They are punctual, on budget, polite and helpful. If only all trades were as easy to work with.
As a luxury developer we will now employ Be Green to do all our future projects. We have found within the large domestic market our customers are all too aware of the environment and they are always delighted and enthusiastic to discover an environmentally friendly heating and cooling system has been installed. This is even better value with large yearly payments from the RHI to help compensate the initial outlay. A no brainer!!"
Daniel McCarthy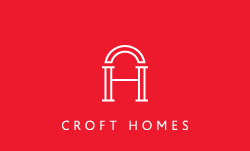 "Be Green Systems have recently completed a large ground source heat pump installation with mechanical ventilation (heat recovery and cooling) and underfloor heating. We were very impressed with the team s knowledge of the systems (from the initial meeting with Garry through to completed installation) and particularly the company s overall approach to creating a balanced, integrated system that is better than just the sum of the parts. A lot of the efficiencies in these systems can be marginal so attention to detail and design are paramount in achieving value for money. We have been very pleased with the installation and look forward to working with them again on future projects."
David Jones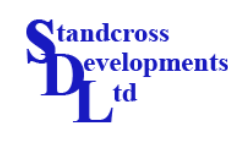 "Standcross Developments Ltd has worked with Be Green on 4 separate projects over the last few years and plenty more in the pipework. We ve had heat pumps installed as well as under floor heating throughout a property all in excellent working order. It was easy to arrange the jobs as Be Green work hard to meet any deadlines set as well as having a clearly experienced team to install their systems. Standcross look forward to continuing to work with Be Green in the future."
System re-design due to poor installation
"After many failed attempts with other companies, Be Green managed to sort out my poorly functioning, badly installed geothermal heating/cooling system in no time. Even though the system is complicated and outdated, and Be Green had not been involved in the original installation, they managed to get on top of it and sort out long-running problems which had left me without heating or hot water on a regular basis. Be Green are friendly, extremely reliable and consummately professional it is rare to find this level of customer service and expertise."
Self-Build Customers
"Our experience of the Be Green Team is now nearing a decade, over the course of which we have gained friends as much as functionality and now they are our first source of solutions in this rapidly growing world of Being Green. Our current project is our estate in South-West France, needing at least one further installation to the already installed aero-thermie system.
John & Karen Sutcliffe-Braithwaite were introduced to the Be Green Team by their architect way back in 2006 and for several years of our Self-build project learnt about this exciting and fast moving new technology through a period of experimentation and sometimes learning the hard way. Our intention from the start was to achieve state of the art in Green technology within the overall parameter of a very special oak-framed build together with a basement level to maximise accommodation on a small plot. We have achieved our aims despite problems. Early on we were stopped from using our front garden to lay ground-source heat collection arrays because of a Tree Preservation Order preventing the necessary excavation. We tried to rely on the GSH Arrays laid under the rear garden and our heat performance was achieved at the cost of turning our rear garden into an impressive Siberian perma-frost - subsequently overcome by drilling two deep boreholes down into the Thames Valley water table. This has resulted in a further upgrade in 2015 through a significant improvement in the system design, reducing the heat demand, and installing the latest in GSH pumps showing yet more economy and efficiency. And I comment Be Green has held our hand all through the complex steps to get approved for RHI grants. In summary we receive a service that continues from installation to on-going service maintenance. I will in due course introduce them to our children who are reaching the stage of getting their own homes. Be Green is for Life.
We are a case history in how to combine state-of-the-art with traditional quality and an obvious solution to the small plot challenge by digging a basement which gets all the necessary technology from plant room to utility to garage tucked away from desirable living areas while also gaining valuable additional living space. The result is truly our Grand Design and a living testimonial to what our relationship with Be Green is all about. Indeed, if you fancy a similar challenge, talk to Be Green and see if they can arrange a visit for you to see what we have to show from the partnership with the Be Green Team!"
Heat Pump Install
" I have been delighted with the expertise and professionalism shown by Be Green Systems with the installation of my new ground source heat pump and in particular Lee and Ria who have both been excellent"
Heinz Richardson - Managing Director
"I had the pleasure of working with Be Green on a sustainable contemporary home I built for myself in a historic Chilterns town. They comprehensively designed and managed the installation of state of the art sustainable heating and cooling systems without fuss and with the utmost professionalism. Nothing was too much bother for them. I would have no hesitation in recommending them."
Self-Build Customers
"We were very impressed with BeGreen from the very initial stages of the project, when Garry Woods introduced us to renewable energy systems, helped to select the best installations for our house and guided us through the design process as the project developed towards starting on site.
He gave us the confidence to commit to a ground source heat pump system using 'thermal piles' which is very rare in domestic properties in the UK. So far after nearly six months they are performing very well
The installation team managed by Lee Woods, worked very well, always turning up when promised, completing and commissioning all systems in line with our programme.
Overall, a very impressive performance. We would be more than happy to recommend BeGreen in the future
I would like to thank you and your team for all your help you gave us on our house. We are really pleased with the end result, it's a lovely house to live in and is living up to our expectations, especially achieving the aim to be zero carbon. Six months after occupation we have produced over 50% more electricity than we have used.
We have just heard that we have been shortlisted (down to the last four) in the Most Sustainable Construction Category of the 2015 Hertfordshire Building Future Awards, which is great news. The judges are paying us a visit in January and the Awards are announced in March. So fingers crossed!! "
Download our current brochures to find out more . VIEW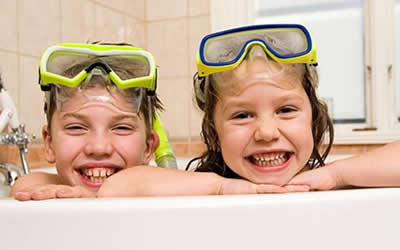 Why choose Us
Our Testimonials Speak for Themselves.
"Be Green are friendly, extremely reliable and consummately professional it is rare to find this level of customer service and expertise."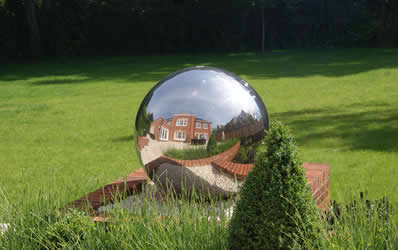 Our Mission
To Exceed Your Expectations .
Our aim is to provide you with the most environmentally friendly heating and cooling system possible using renewable and sustainable technologies.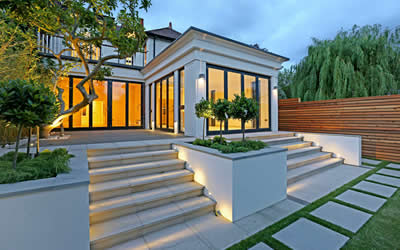 What we Do
Make our Customers Happy.
Create homes that not only feel like a wonderful and healthy place to live in, but actually are "the perfect in-house living environment.